Presence, Power and Profit
Now Paying 75% On Frontend!
And 40% On Recurrings Plus Upsells
Join one of the Highest Converting, Highest Paying Affiliate Programs on Clickbank!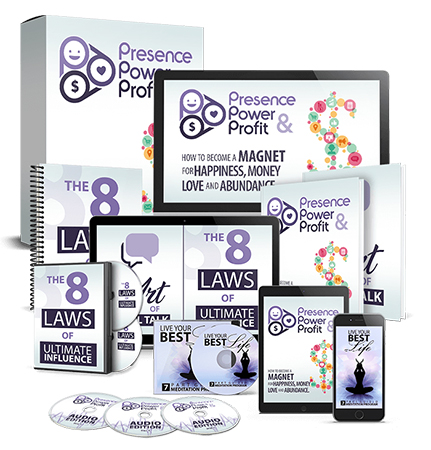 Presence, Power and Profit now pays you 75% for EVERY sale referred (plus 40% on backend and recurrings). Now you can make the Easiest Sales Of Your Life with our best converting design EVER! It's priced right and completely sells itself! It costs nothing to try, and you don't even need a website!
If you own a website related to Success, Relationships, Health, etc., or if you just want to start your own personal development campaign, this is the perfect program for you. Find out why this is such a great seller.
We don't sell, rent, lease, or give away user email addresses.
We will not share your email information with third parties.
Or Skip This Step and Go To The Affiliate Resources