Welcome to the Presence, Power and Profit Affiliates area!
Congratulations on choosing one of the easiest, most dynamic personal development programs available online!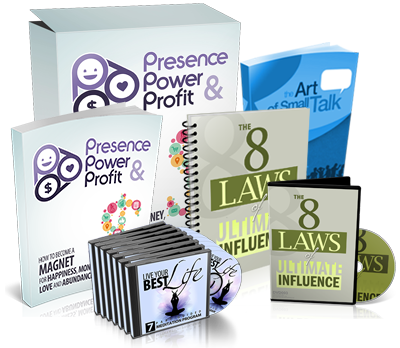 Presence, Power and Profit's author, Mark Williams, teaches you how to become a magnet for wealth, happiness, relationships and success. Discover how to unlock "Personal Magnetism" so that you draw other people to you, grab their attention, and give them an overwhelming desire to do things for you…

These secrets can help you win the love of your life, create enormous financial wealth, and have people want to please you and do what you want.

I invite you to share it with your friends and subscribers!